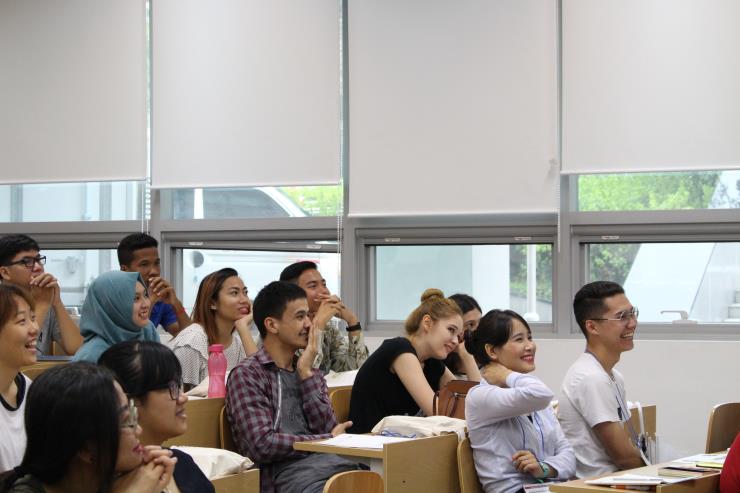 The first Inbound AFTER YOU Program kicked off on July 10th. During the one-month program, 28 students from 17 universities in 10 Asian countries will be able to learn Korean language and culture at Ajou University.

The AFTER YOU Program, a project that Ajou University launched in the summer of 2015, is an overseas training program for students who find it hard to build overseas experience due to various difficulties. Students participating in this program are selected based on their dreams and enthusiasm rather than their GPA or English language test scores. The Program is funded by donations from inside and outside the University. A total of 120 students will be dispatched in July and August to the University of Michigan, the University of Washington, and Johns Hopkins University in the U.S., and Shanghai Jiao Tong University and the Beijing Institute of Technology in China under the Program. Ajou's students and students from neighboring universities are selected for the Program.

The Inbound AFTER YOU Program is part of the University's efforts to improve social mobility and invites foreign students from unfavorable backgrounds to provide them with opportunities to gain valuable experiences.

The 28 participants, who are striving to fulfill their dreams despite financial difficulties, come from Ajou's 17 sister universities in 10 Asian countries, including China, Vietnam, and Cambodia. All the expenses for their stay in Korea are paid by Ajou University.

The students will take Korean language and Korean studies classes for a month from July 10th at the University. In addition, they will be able to experience Korean culture every Wednesday through various activities.