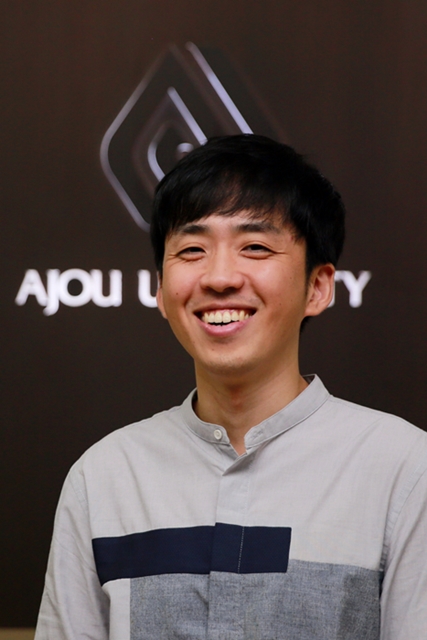 Joon Soo Park recorded a first in Korea by receiving doctoral degrees from Ajou University and the University of Eastern Finland (UEF) in Finland.
Park graduated from Ajou on August 22nd and became the first Korean to receive doctoral degrees from both a domestic and foreign university. His dual doctoral degree is also the first of its kind among social science researchers.
In 2011, Ajou signed an agreement with UEF to operate the Doctoral Dual Degree Program. Students who wish to obtain dual degrees under the agreement should complete regular courses at the two universities and publish at least two papers in journals included in the Social Science Citation Index (SSCI), serving as the first author on at least one of the papers. In addition, the applicant's dissertation should meet the requirements of both universities.
Despite the demanding graduation requirements, Park began to seek his dual degrees in 2011 because he wished to experience the different academic perspectives and methodologies of Korea and Europe. He completed the doctoral course at Ajou's Department of Global Management (guiding professor Do Yeong Kim) in 2014 and then finished the doctoral course in business administration at UEF (guiding professor Taina Savolainen) in 2015.
In his research, Park has been analyzing the differences in how people make decisions in matters involving risk, like stock investments, by individual, generation, and culture from different perspectives. During the seven-year degree courses, he published two SSCI papers – one as the first author and the other as the co-author – and released another paper in Scopus – the largest abstract and citation database.
He was invited as a researcher by Columbia University in the U.S. for his outstanding research activities and will begin joint studies in behavioral economics from September.
Park said, "I hope that dual doctoral degree programs will be utilized by other graduate students in Korea so that they can conduct research and find jobs around the world."