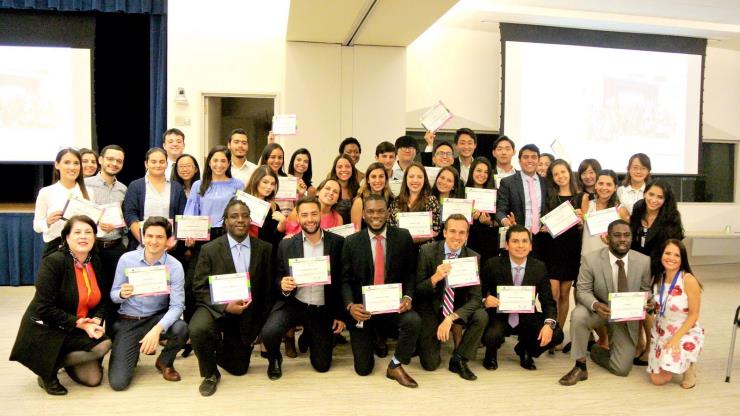 Two students from Ajou University were sent to the Inter-American Development Bank (IDB) this summer for the first time to participate in its internship program.

Based in Washington D.C. in the U.S., IDB is the largest financial institution for the regional development in America. IDB provides loans and technical support for economic and social development in the Latin American region. This year, 46 young people from around the world, including three Koreans, participated in IDB's summer internship.

The participants from Ajou University were Sang Hyeon Lee (Department of Financial Engineering) and Gyeong Hun Mok (Department of Digital Media), who stood out as undergraduates, with most of the other participants being graduate students.

Last November, the University signed an MOU with IDB for the student internship program.

During their internships, Lee and Mok had the opportunity to observe presentations by delegations from different countries attending the IDB Board of Directors meeting. In addition, they attended meetings for discussing international issues such as loan provision and were able to network with public officials from many countries, including those from Korea.

The next IDB internship is scheduled for this coming January and the University is looking for student participants. Applications should be submitted by September 27th.