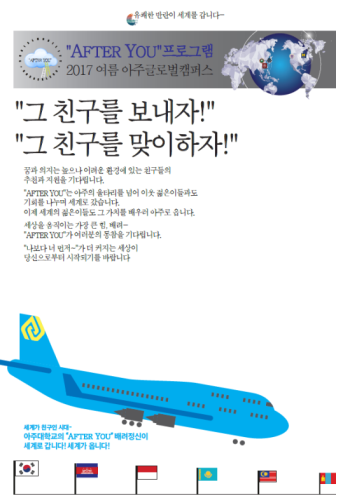 Ajou University was selected as a managing university for the Paran Ladder Project carried out by the Ministry of Education. The Paran Ladder Project is designed to help students from disadvantaged households build overseas experiences. Ajou University plans to operate the existing After You Program as part of the Project over the next three years.

The Ministry of Education and the Korea Student Aid Foundation announced that it selected seven universities to manage the Project. Ajou was chosen as the only institution in the Seoul metropolitan area, and Kangwon National University and Chungnam National University were selected for Gangwon and Chungcheong Provinces, Chonbuk National University for Jeolla provinces and Jeju Island, Catholic University of Daegu and Daegu University for Daegu and North Gyeongsang Province, and Dong-Eui University for Busan, Ulsan, and South Gyeongnam Province, respectively.

The Paran Ladder Project will provide overseas training and career opportunities for students trying to develop themselves despite financial and other difficulties. This year, the central government and the managing universities will cover 70% and 30% of the related expenses, respectively, for the 800 selected students, who will participate in language classes and cultural programs at overseas universities for four weeks.

Each of the managing universities will select about 80 students, including at least 10% from other local universities. The managing universities will operate training programs and assist the students for career mentoring, etc., before and after the program.

Like the After You Program, student selection will be based on the self-development, future potential, and determination of applicants, rather than their academic performance.

The Paran Ladder Project is available for students from low-income families, including those who receive Basic Livelihood Security benefits; disabled students; and North Korean refugees who are enrolled for the spring semester of 2018. Applications will be received and student selection will be made in March and April, and the overseas program is scheduled for June through September.

Ajou's After You Program began in 2015 with students being sent to its partner universities in the U.S. and China every year during the summer and winter vacations. It aims to provide global experiences to those who have difficulties building such experiences for various reasons. The Program is funded by donations from people inside and outside of the University. Last summer, the Inbound After You Program was held for 28 students from Ajou's sister universities in Asia. They came from 17 universities in 10 countries and learned the Korean language and culture during their four-week stay at Ajou.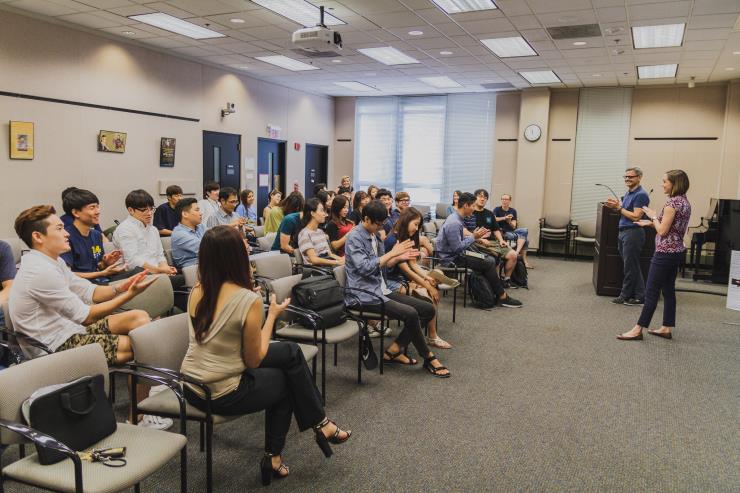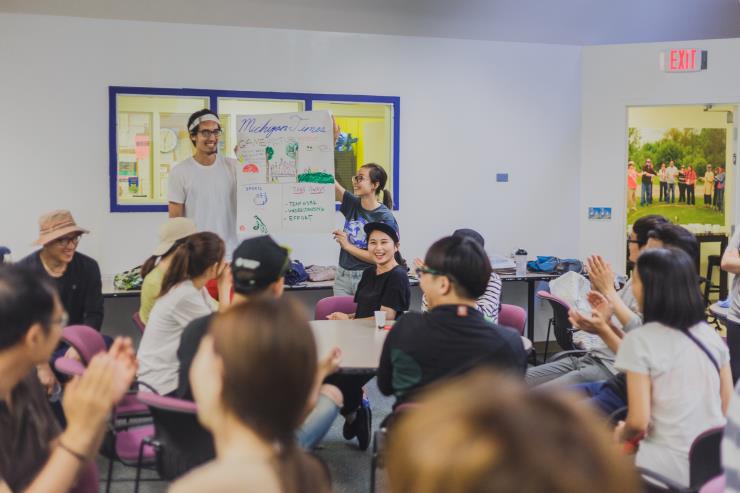 < A scene from the After You Program at the University of Michigan in the U.S.>