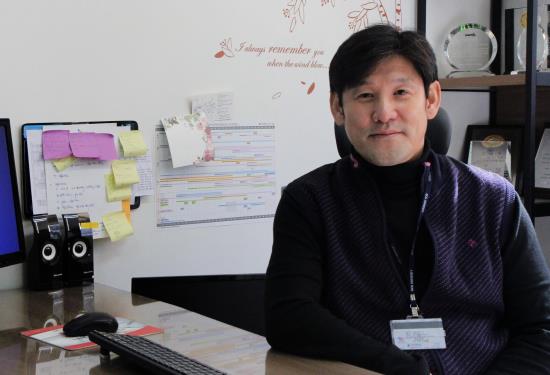 Ajou University Professor Yeong Joon Park (Department of Pharmacy) was selected by Korea Internet Newspaper Association as the winner of the fourth INAK Social Contribution Award in the Science Category.
The Award is given in ten categories: National Development; Economy; Education; Legislation; Science; Law; Health & Medicine; Press Club; Culture, Arts & Sports; and the Korean Wave.
The Association said that Professor Park was selected for his significant contributions to the development of various forms of medicine and pharmaceutical studies in Korea.
Professor Park obtained his doctoral degree from the College of Pharmacy, Seoul National University, and has been serving at Ajou University since 2014 after working at Yuhan, Samil Pharmaceutical Company, and CJ Cheiljedang.
Professor Park is studying the solubilization of water insoluble drugs, sustained-release tablets, combined formulations, and nano-particle technology aimed at targeting cancer, etc. He has 66 registered patents – domestic and overseas – and received the Formulation Technology Award from Korean Society of Pharmaceutical Sciences and Technology in 2009 and the Pharmaceutical Technician Award from Pharmaceutical Society of Korea in 2011.
The award ceremony for the 2018 INAK Social Contribution Award is scheduled to be held on June 5th in the National Assembly Members' Building.