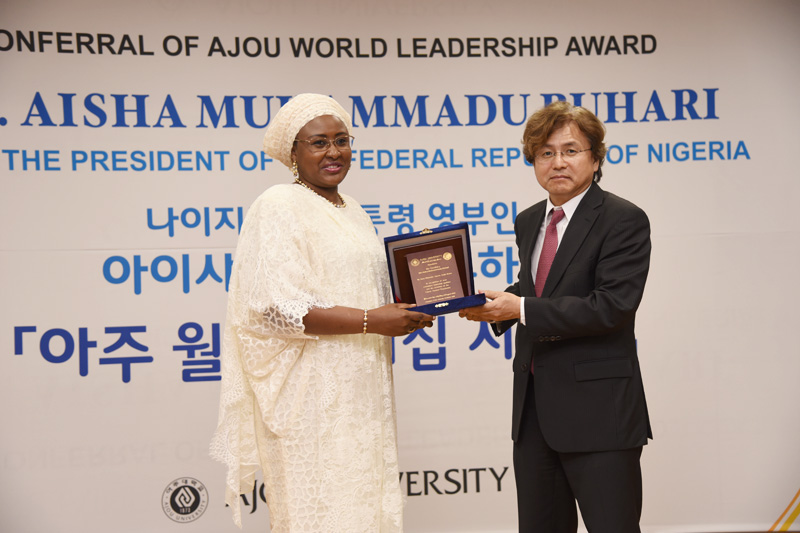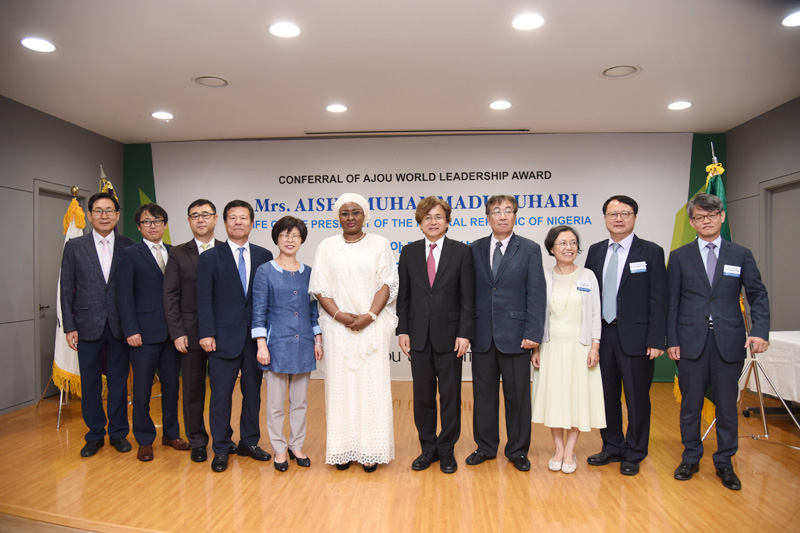 Ajou University conferred the Ajou World Leadership Award on Aisha Buhari, wife of the Nigerian president, during her recent visit to Ajou.

The Award was to recognize Mrs. Aisha Buhari for operating Future Assured, a non-profit organization promoting the human rights, education, and welfare of children and women, and serving as UNAIDS Special Ambassador for the Elimination of Mother-to-Child Transmission of HIV and Promotion of Treatment for Children living with HIV in Nigeria since last March.

The awarding ceremony, which was held on the afternoon of August 14th in Yulgok Hall's Video Conference Room, was attended by officials from the Nigerian Embassy to Korea and President Hyung Ju Park and faculty and staff members from Ajou University. Also in attendance were Ajou students from Nigeria and its neighboring countries.

Mrs. Aisha Buhari said, "I am very glad to receive this award from Ajou University," adding, "I ask for your continued support and interest in Future Assured activities to advance the human rights, education, and welfare of children and women."

President Park said in his welcome message, "I am very honored to give you this award on behalf of Ajou people," adding, "I respect your global leadership in contributing to improve the human rights of African women and children."

After the awarding ceremony, there was a signboard hanging event to name Dasan Hall Room 205A "Aisha Buhari Hall."