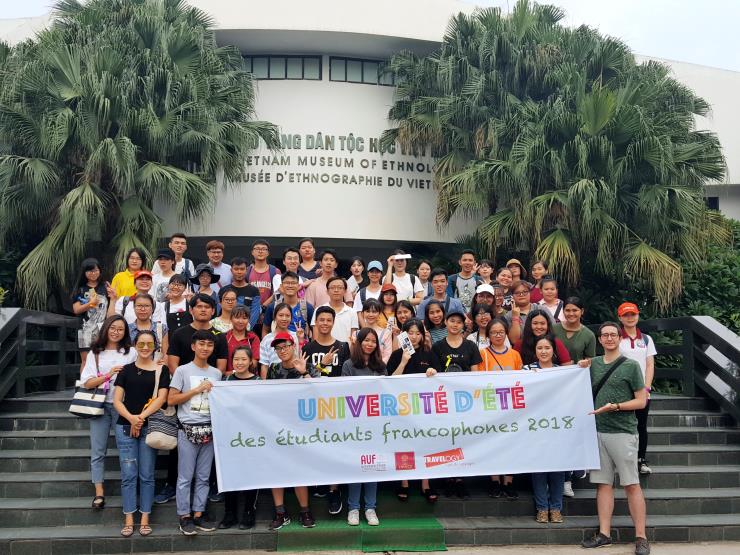 Five students from Ajou University's Department of French Language and Literature participated in the 'Agence universitaire de la Francophonie (AUF) Summer Camp.' The Camp, which was hosted by Vietnam National University, Hanoi, this summer, invites students from the member institutions of the AUF every year.
Seventy university students from six Asian countries – South Korea, China, Laos, Vietnam, Cambodia, and Thailand – participated in the event, which was held from July 30
th
to August 4
th
.
Under the theme "Values of Cultural Assets: From Social and Economic Perspectives," the Camp featured "Experience Vietnamese Nature and Cultural Assets," "Make Traditional Art Crafts," and "Create Press Releases (videos, photos, and news articles)," etc.
The AUF, which Ajou joined in 2016 as the first among Korean universities, is a global network of French-speaking higher-education and research institutions. It has 812 members in 104 countries around the world.