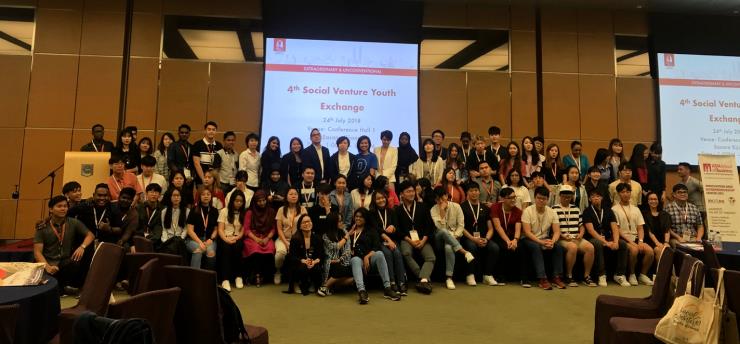 The 2018 SVYE U+, which was co-hosted by Ajou University's LINC Project Group, Hanyang University, and Korea Polytechnic University, was successfully held in Ipoh, Malaysia, for ten days and nine nights from July 23rd to August 1st. Partner agencies, including ADB Headquarters, the ASIA School of Business in collaboration with MIT Sloan Management, and Malaysian Global Innovation & Creativity Centre, joined the event, with the Urban Youth Academy operating the overall programs.




Twenty-nine students from Korea's Ajou University, etc., and 36 students from foreign countries, including Malaysia, participated in the event. The programs were designed to educate the student participants on the definition, value creation, and global influence of social venture companies, etc.




The students had an opportunity to discuss the role of young people in achieving the 17 Sustainable Development Goals (SDG) suggested by the United Nations. The SDGs represent common goals for the international community to address in the following categories:




Universal issues for humanity, including hunger, disease, education, gender equality, children, refugees, and conflict, etc.;




Global environment, including climate change, energy, environmental pollution, water, and biodiversity, etc.; and




Economic and social issues, including technology, housing, industrial relations, employment, production and consumption, social structure, laws, and global and regional economies, etc.




Meanwhile, at the SVYE U+ presentation held on August 31st, students explained their business start-up ideas to achieve the 17 SDGs, with two Ajou University students winning the Grand Prize and Participation Award, respectively.




Yeong Min Kim (senior, Department of Architecture) received the Grand Prize for "Unconventional Perspective of a Used Clothes Collection Box," and Jun Pyo Jeon (junior, Department of Architecture) won the Participation Award for "O2O Platform to Connect Space Providers and Sellers."