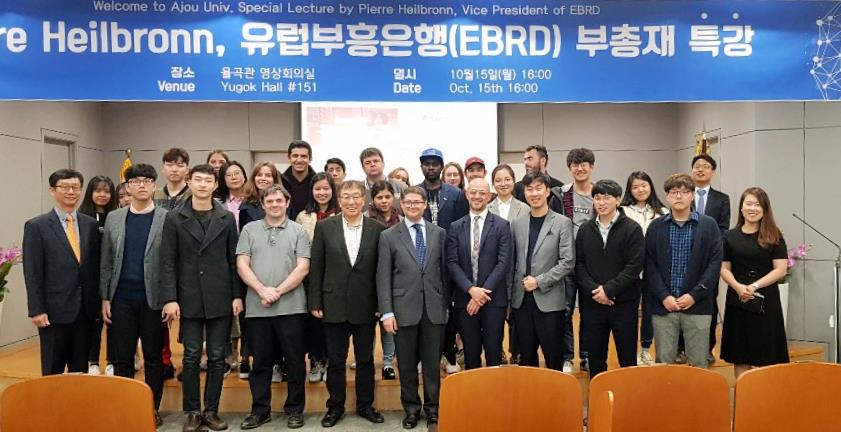 European Bank for Reconstruction and Development (EBRD) Vice President Pierre Heilbronn visited Ajou University to give a special lecture to its students.
The lecture, which was held on October 15
th
in Yulgok Hall's Video Conference Room, introduced EBRD's programs and the current status of international financial institutions, followed by a Q&A session with about 70 participants, including international faculty members and students.
Vice President Heilbronn praised the students for their impressive questions, stating, "While South Korea is a member state of EBRD, we have a limited number of staff members from Korea. I hope that more young people in Korea will become interested in EBRD."
EBRD was founded in 1991 after French President Francois Mitterrand proposed an institution to support the economic development of the Soviet Union and eastern European countries that began opening their economies at that time. EBRD's financial support is used to help recipient countries establish a market economy system and reduce the risks of individual investors. EBRD is headquartered in London, U.K., and has about 60 member states, including South Korea.