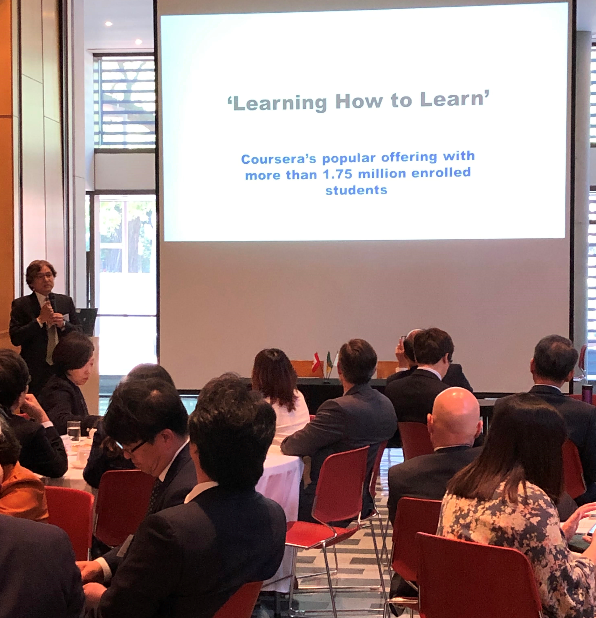 On October 15th, Ajou University President Hyung Ju Park introduced changing trends in global higher education at the University Exchanges & Networking Seminar, which was held in and hosted by the Embassy of Canada to Korea to arrange exchanges and cooperation between universities in Canada's Saskatchewan Province and their Korean counterparts. The event was attended by the Canadian Ambassador to Korea and the Premier of Saskatchewan Province, etc.
In his presentation titled "Higher Education at a Crossroad," President Park explained several global education trends and the current status of Korean universities. As an example, he cited Switzerland's EPFL, which offers MOOC-based lectures.
He explained "Korean universities are prioritizing 'Learning by Doing' and Ajou University's Paran Semester is one such program."
The Seminar aims to promote cooperation and student exchanges between Canadian educational institutions and those in other countries. Participants included the presidents of the University of Regina, Saskatchewan Polytechnic, and the University of Saskatchewan from Canada and the presidents of Konkuk University, Kookmin University, Sejong University, and Yonsei University, etc., from South Korea.
Ajou University signed an MOU on cooperation and student exchanges with the University of Regina and discussed expanding the number of exchange students in the future.