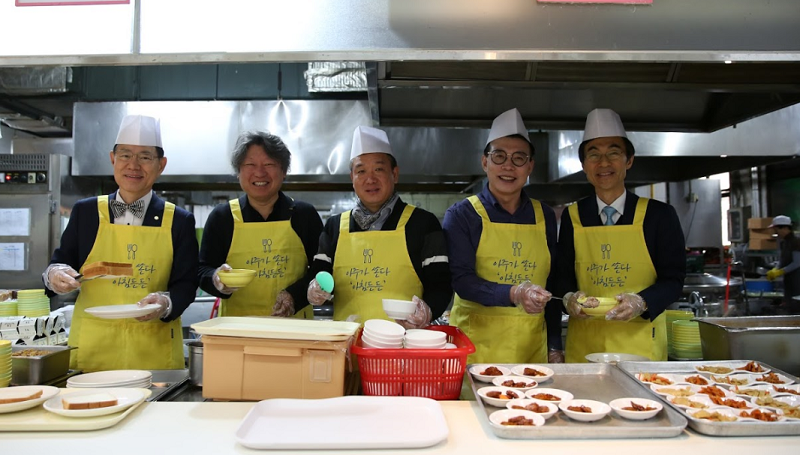 Ajou donors, who joined hands to help Ajou University students eat a healthy breakfast, served meals for students.
On November 19th, Executive Vice President for Medical Affairs Hee Sug Ryu, Director Young Ho Kim of Ajou University Dental Clinics, Head of the University Soccer Team Supporters Society Heung Hwan Kim (CEO of LAT), and Ki Kwon Kim (CEO of Sungho Stainless and alumnus of the Graduate School of Business Administration) participated in the daily service.
The Eat Breakfast at the University Program, which began in the spring semester, provides breakfast to undergraduate students for 1,000 won per person through financial support from University alumni, which covers 2,000 won per meal for each student who eats breakfast at any one of the three on-campus restaurants. Students should show their ID cards at the restaurants, and no prior application is necessary.
The Program is designed to help students start their day off with a healthy meal.
In September, Ajou University President Hyung Ju Park, Vice President for Student Affairs Jeong Whon Yu, and Chairman of the Alumni Association Chang Jun Ahn also served meals for students.