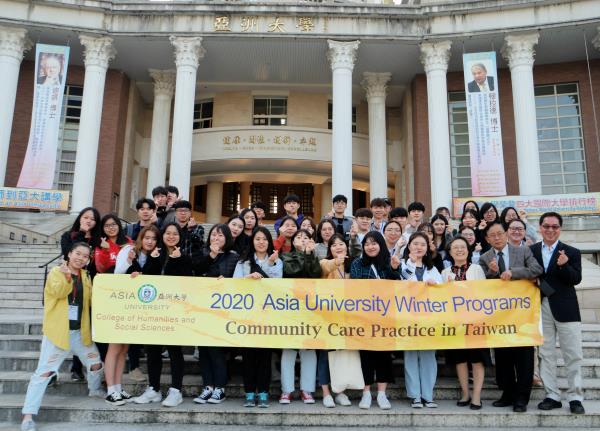 Ajou University College of Social Sciences dispatched students to sister university in Taiwan during winter break to foster their global mindset and bilateral exchanges.
The student participants conducted on-site research in teams after attending social welfare classes at Asia University in Taichung, Taiwan.
The first group of 30 students was dispatched from January 12-18, with the second group of 30 following them from January 19-24. Dean of the College of Social Sciences Suni Lee and Professor Heung Kyu Kim of the Department of Political Science and Diplomacy led the students.
In consideration of the high student interest, the College of Social Sciences was able to raise the number of students participating in the program to 60 thanks to the support of the Office of International Affairs. The College plans to develop various exchange programs to provide similar opportunities to even more students.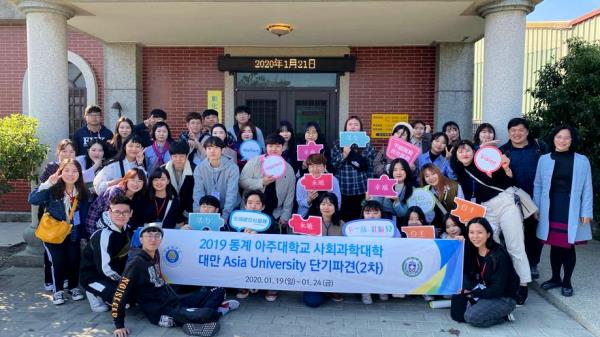 The second group of student participants pose for a picture at Asia University in Taiwan (bottom). The first group of students are shown in the top photo.