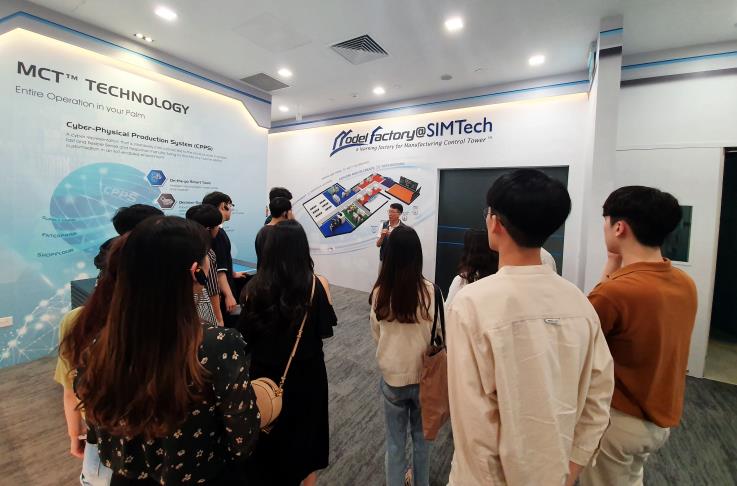 The students from Ajou University's Department of Electrical and Computer Engineering, Department of Software, Department of Cyber Security, Department of Digital Media, and Department of Military Digital Convergence visited Nanyang Technological University (NTU) in Singapore and UCSI University in Malaysia during the winter vacation as part of the overseas training program.
The 32 students led by Professor Jong Ho Park (Department of Military Digital Convergence) participated in the program for five nights and seven days from January 5.
They toured research facilities and attended special lectures at NTU and visited major IT companies partnering with UCSI and attended IT-related special lectures in Malaysia.
NTU is a fast-growing university in Singapore demonstrating leadership in education and research innovation, and UCSI is a prestigious private university located in Kuala Lumpur.
The College of Information Technology plans to develop various exchange programs to provide similar opportunities to even more students.