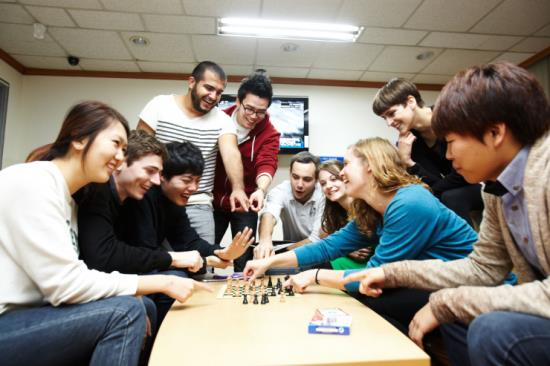 Ajou University held an orientation session for international freshmen in the first semester of the 2022 academic year on Feb 24. Held online via Zoom® videoconferencing, the event was attended by some 400 international freshmen and exchange students from around the world who are entering the school's undergraduate and graduate programs this semester. Ajou Global Ambassadors (AGA), an organization of Ajou students acting as global supporters, also joined in.
The International Exchange and Cooperation Team holds an orientation session for international students at Ajou University every semester. This particular session proceeded with welcoming remarks, an introduction to the school, information on classes and school life, education to prevent sexual violence, and an introduction of the AGAs.
The number of international exchange students in the first semester of this year is the largest ever—236 from 77 schools in 26 countries—and is the result of the university's efforts to attract and effectively manage its international student body despite the ongoing COVID-19 challenges. By academic field, the School of Business accounted for the majority at around 50%, while the colleges of Engineering and Humanities accounted for 20%, respectively, followed by the College of Social Sciences at around 8%.
"The number of international students studying at Ajou University is growing steadily," said Son Jeong-houn, Vice President for International Affairs. "We will devote greater efforts to maintaining and developing Ajou's global competitiveness."
Vice President Son added, "The number of exchange students at the School of Business has grown dramatically this semester. It has not been easy preparing and delivering classes in English. Yet, thanks to the support and efforts of the School of Business, every student has been able to sign up for their classes and prepare for life at Ajou."
Ajou University runs a variety of programs to assist international freshmen and exchange students, including AGAs, NUBI Ajou student volunteers, and Academic Mentors. International students at Ajou University can engage in cultural exchange activities through cultural programs and field trips and experience the national cultures of Korea and other countries.