Health Care Center (ajou university)
For improving the health of students and faculties, our university provides basic treatments, basic physical check-up, vaccinations and basic medications. And you can get free treatment such as the common cold.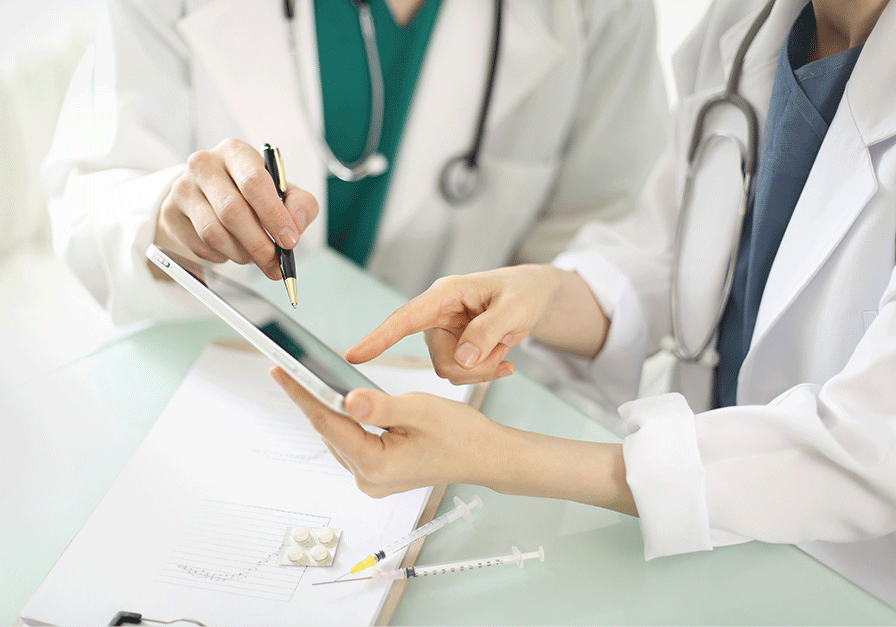 Location
2nd Floor at New Student Union Building #227
Business Hours
Mon - Fri (09:00 to 18:00)
Lunch (12:00 to 13:00)
How to request for a Medical Appointment
Request an Appointment : Click
(If you visit a health center, you can request an appointment directly)
Application for Treatment at Health Center → Health Component (General Medical Examination & Treatment) → Status Classification → Identification no.
(student ID/employee ID) → Apply
※ If you apply for General Medical Examination & Treatment, please fill out the self-diagnosed symptom type and Details of self-diagnosed symptom before you click 'Application Completed'
What Ajou Health Care Center does
General disease management: Free medicine (1 to 2 days) is provided for respiratory system, digestive system, integumentary system, musculoskeletal system, ophthalmology, oral disease and headache, menstrual pain, fatigue, etc.
Treatment for trauma and burns
Medical Care: Operate once or twice a week during the semester (excluding vacation and exam period)
Operate relaxation room
Primary treatment for emergency patients and evacuation to affiliated hospitals
Stop Smoking Class: Measure carbon monoxide in the body and provide anti-smoking supplements, and provide vitamins for successful smoking cessation
Provide medical equipment in health clinics (for blood pressure, pulse, body temperature, kidney, weight (obesity), blood sugar test, body fat measurement, cholesterol measurement, anemia test)
Obesity management: Body composition measurement and consultation on results
Conduct a health examination for enrolled students (once to twice a year) - Conducted after notification (basic examination: vision, weight, blood pressure, obesity/ Chest X-ray /blood test: anemia, liver disease, hyperlipidemia, diabetes/ urinalysis: proteinuria)
Flu vaccination (once a year) - After notification
Other vaccinations - After notification
Providing health counseling and information on medical common sense
Other duties for health management (preparation, arrangement, and analysis of work logs and treatment records)
Management for supplies and medicines
Issuing a medical certificate
First aid kit support
First aid kit rental service: Students can rent emergency medical kit for official school events (i.e. retreat, school trips, workshop, sports competitions, etc.)
Application should be made on the day or two days prior to the event
Application page : Click to apply online (You can also apply directly by visiting the Health Care Center)
How to apply online : Click to apply online → Health Component: Emergency Medical Kit application → Status Classification → Identification no. → Apply → Consent to the collection/Use of Personal Information by Ajou University infirmary → Application details (fill out the Application Details: Start date of use/End date of use, Used by, Location, Details) → Application Completed

※ The student in charge of the emergency medical kit should visit the health Care Center a day before the event and receive 10 minute training on the first aid, instructions for the use of medicines, and direction to use the medication record before renting the emergency medical kit (*10,000 won required)
※ The student in charge of the emergency medical kit should use the medication record for any medicine given to the patient and returns the record and the remaining medicines immediately after the event (*refund of the deposit)
※ For departments, clubs, or other groups that do not return emergency kid, no emergency medical kit can be rented before returning them or making loss reports or compensation.